Improve your home and add value
Posted on August 28, 2020
If you are looking to realise your homes potential or thinking of moving and want to freshen up your home before putting it on the market, we have a few affordable ideas to improve and add value to your home. Not all renovations are created equally, and it is important to consider all the costs before undertaking any home improvements.
Kerb Appeal
The saying goes, you only can make a first impression once. Tiding up the front of your property can not only improve how you feel coming home but attract potential buyers and add value to your home. By painting the front door, replacing any broken path stones, or adding some window boxes, or cheap bedding plants can make an instant improvement. A useful trick is to take a few pictures of the exterior before you start as you often do not notice things when you are used to seeing them.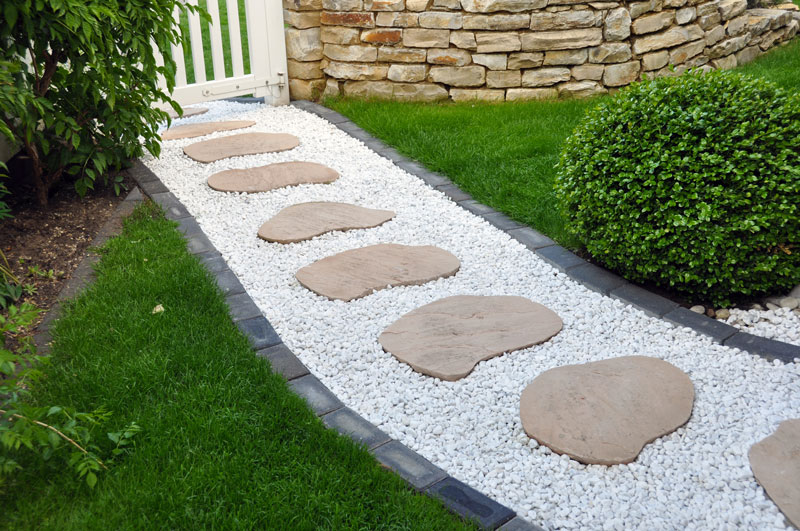 Looking down
One of the best (and most affordable) improvements include fixing or updating flooring. It can make a dramatic difference to how you or potential buyers view your home. New carpets or laminate flooring in high traffic areas can instantly refresh a tired hallway or kitchen. Costs can vary depending on the size or the room and material, so it is always important to make sure you know the full cost before ordering. Fitting the laminate flooring yourself can help reduce the cost, there is a range of helpful tips online to help achieve a professional finish.
Refresh the heart of your home
Complete kitchen renovations can be very expensive, however by improving a few small things can make a big difference. Replacing or painting cabinet doors, upgrading drawer handles as well as decluttering sides and cupboards can really improve your kitchen at the fraction of the cost of a complete remodel.
No need to splash
Bathroom can be one of the more costly rooms to improve (second only to kitchens), so to keep costs low and get the most out of your improvements, by investing in good lighting and a new coat of paint. A new sink and toilet can make all the difference but replacing the bath and or shower is where the costs start to add up.
Moving up
A loft conversion can really add value to your property and can be carried out relatively easily. It is often the easiest way to create an extra bedroom, which will immediately push your home into the next price bracket or allow you to stay where you are. There are many things to consider with a loft conversion, checking with your local planning office is a first. While loft conversions do not come cheap, the added value or space to your home could out way the costs.
All'aperto
An attractive, tidy and well-designed garden can not only make it more sell-able, but really improve how you use your outside space. Creating or refreshing your patio or decking area is a wonderful way to create an impressive space for entertaining and relaxing. You could also create zones with varied materials and plants for added interest. By looking the reduced section of the garden centre, or asking friends and family for cuttings can help keep the cost down when buying plants.
Need help with the cost?
An affordable Home Improvement loan from us could help with costs of your new project.  Your manageable repayment can include a saving amount, so when you've paid back your loan, you will have saved money too!  For more information & to apply online see our personal loan page.